Oaktree Court's Tracey James scoops national 'Unsung Hero Award 2020'
Wednesday 2 December 2020
A huge Majesticare CONGRATULATIONS to the brilliantly talented Tracey James… Gardener extraordinaire, horticultural expert and master of all things our garden grows at our stunning Oaktree Court Care Home in Wellington, Somerset and WINNER of The Carer Magazine's…
'Unsung Hero Award 2020'??
Tracey, known by everyone at Oaktree Court as 'Flower' was anonymously nominated for this year's 'Unsung Hero Award' in reflection of her consistent dedication, amazing flair and passion and the innovation that she puts into the home's gardens… rain or shine, snow and hail!!
So who is the amazing Tracey James…
Tracey joined Oaktree Court just over 2 years ago. She has grown (like her gardens) to be such a major part of the home that our teams and residents can't imagine what life at our Somerset Care Home would be like without our wonderful "Flower"!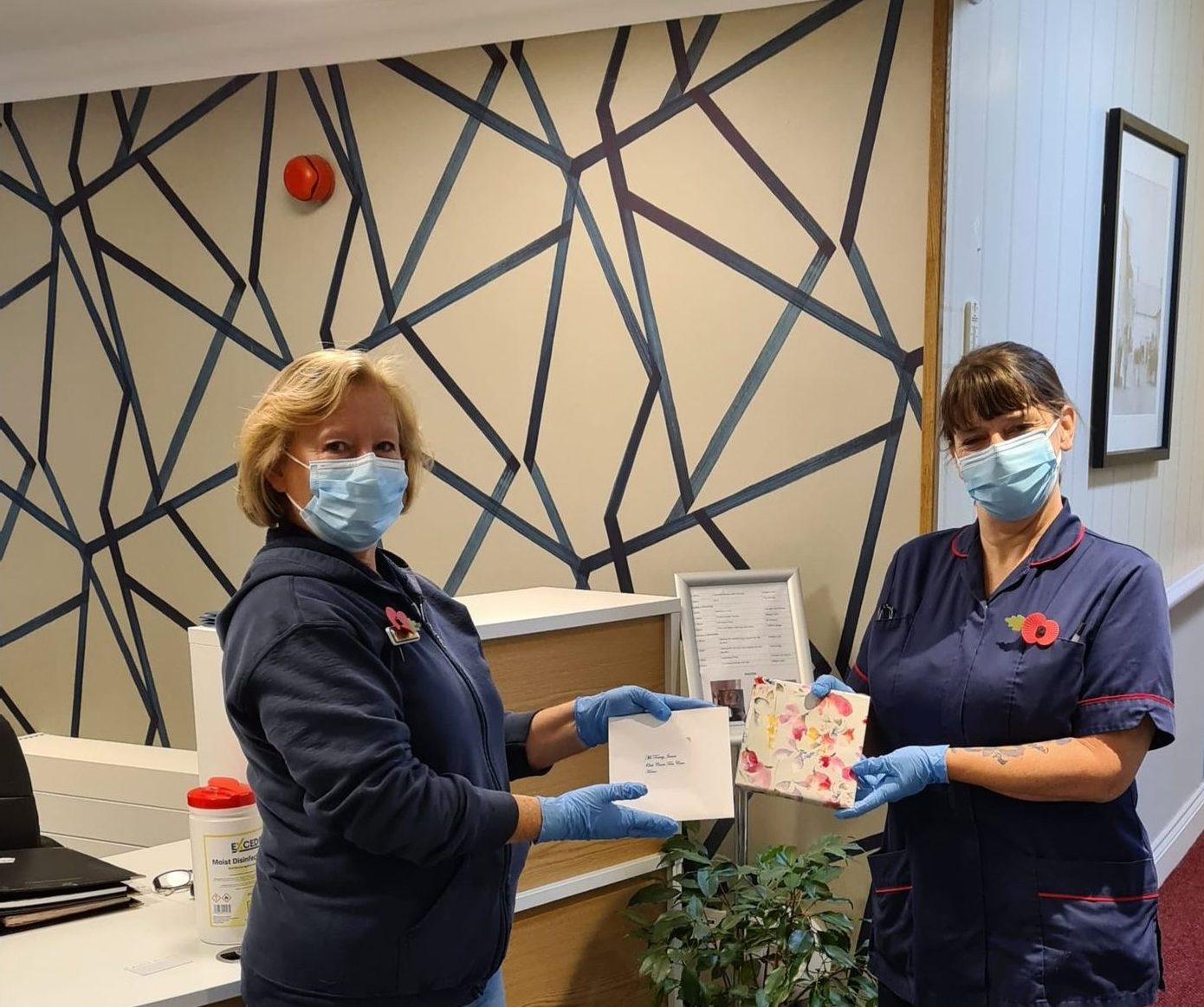 Oaktree Court is located within 7 acres of breathtakingly beautiful Somerset countryside, filled with colour and life they are a true testament to Tracey's talent and immense passion! Throughout the past few years, Tracey has added many wonderful additions to the grounds of the home including her delicate and pretty flower gardens that have been strategically placed around the home to bring much joy to her residents and we must not forget to mention her pride and joy… "The Veggie village."
Tracey's 'Veggie Village'
The idea for Tracey's brilliant 'veggie village' first arose when she was offered a number of raised beds made from old disused water tanks. She cleverly decided to transform them into unique and interesting raised beds, enabling her green-fingered comrades to satisfy their love of gardening! The raised beds, which are also the perfect height for wheelchair accessibility, provided an abundance of fruits and vegetables, which were all harvested by Tracey and the amazing residents within the home!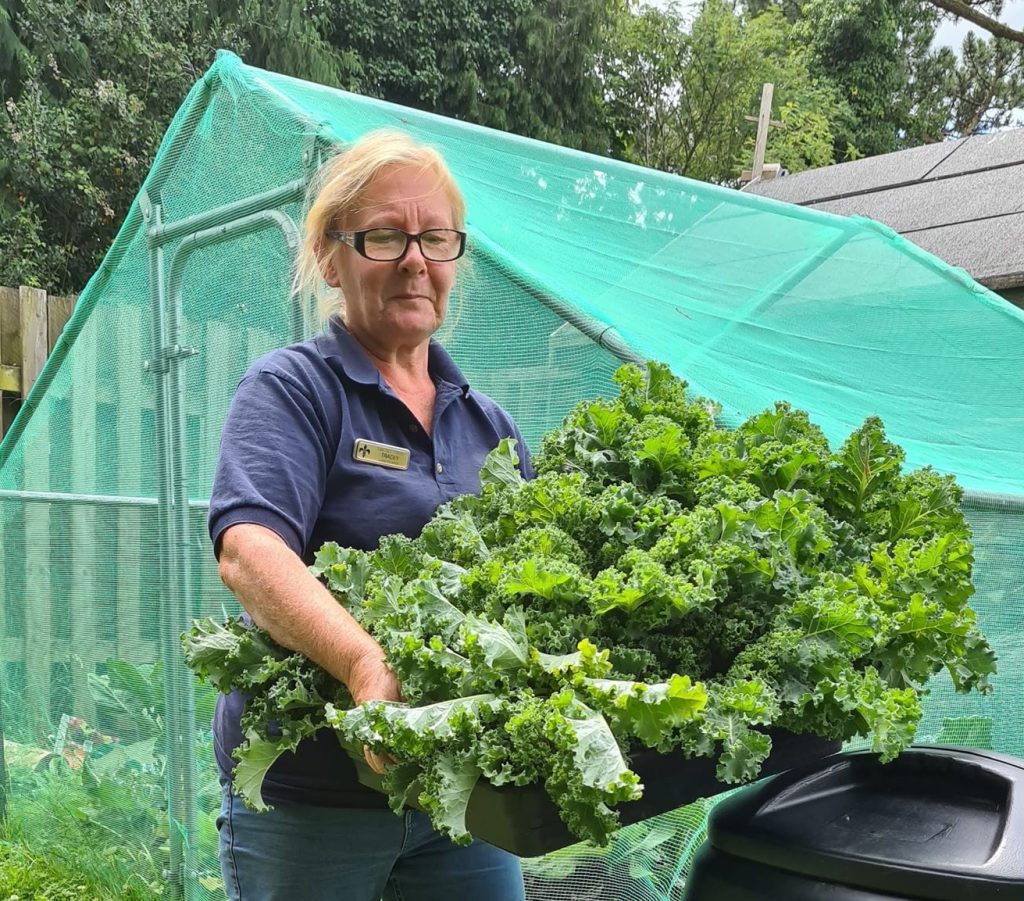 During the years lockdown and the summer months that followed, the homes kitchen team set the challenge to 'go large' on vegetable production and produce as many homegrown vegetables as possible.
Recognising that she wouldn't be able to call upon one of Wellington's strapping young gardeners to provide some muscle, Tracey began to think how she could best to utilise her ability and knowledge to provide the home with the juiciest homegrown produce! With the hot summer months already at large in Somerset, trying to dig out hard clay to plant seeds was not going to be the best idea!
A minor bump in the road to Tracey, she dove into her wealth of gardening knowledge and was quickly reminded of the 'No Dig Method!. A completely ingenious method which involves placing layers of wet cardboard onto the ground followed by manure and compost and thus Tracey's 'veggie village' was born!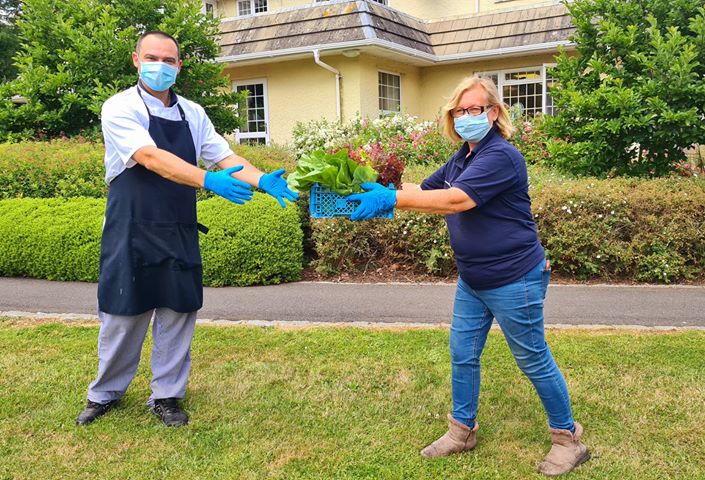 When taking time away from shovelling manure and soaking pieces of cardboard, Tracey would be found hard at work within the home's greenhouse, busy undertaking mass seed germination!!!
Fast forward to today and the kitchen has everything from sprouts, kale, cabbage and carrots to runner beans, lettuce, tomatoes, spring onions and even cucumbers all by her own initiative!
When asked about her amazing Summer of growing, Tracey said
"This has been a great experience and I cannot wait to see the fruit and veg of my labours. There really is nothing more satisfying than growing your own and especially when you can involve the residents and see the pure happiness on their faces."
---
Oaktree Court and Tracey's future plans!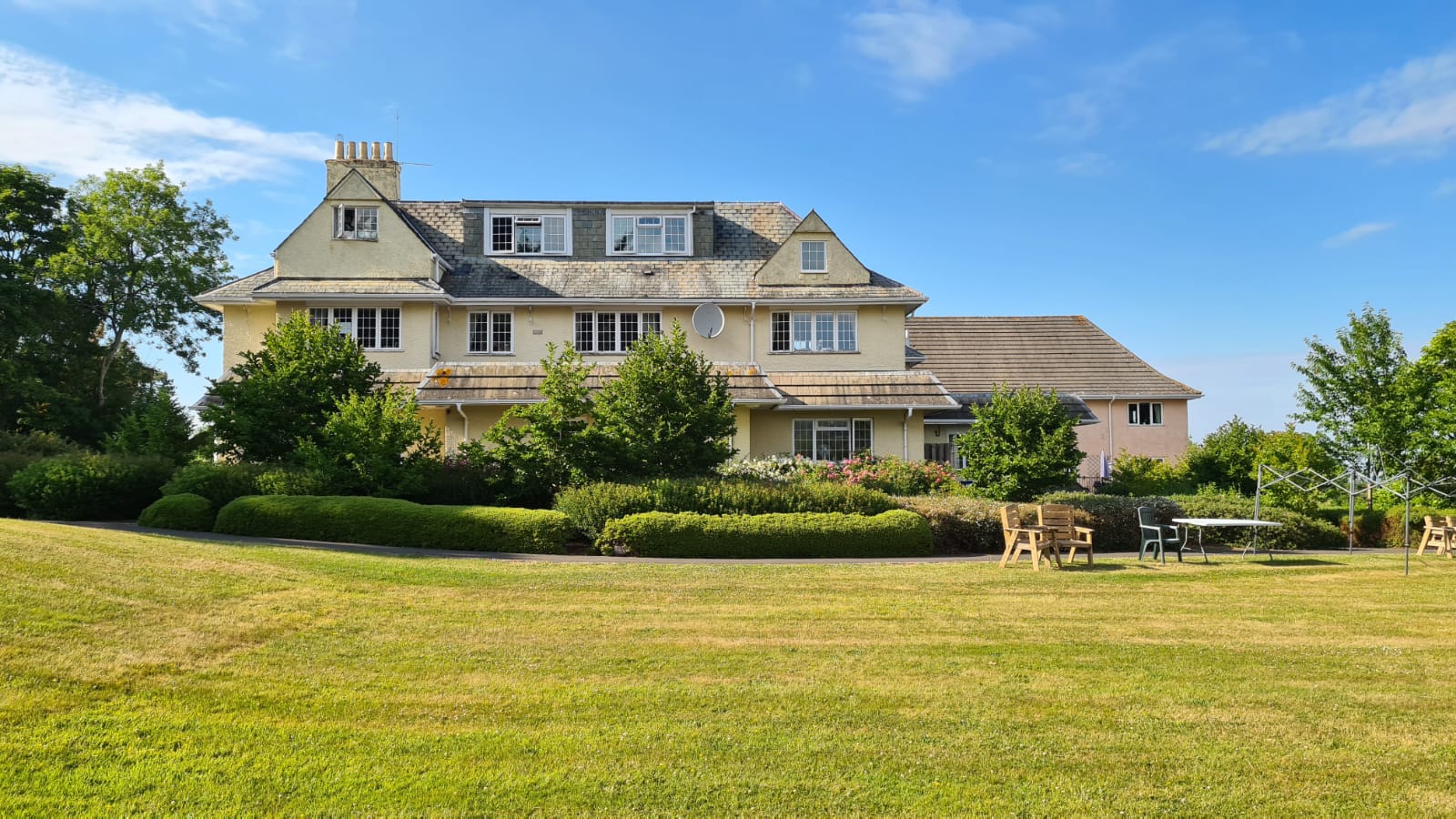 Oaktree Court Care Home was once a private residence with a large walled kitchen garden which unfortunately has become somewhat overgrown! But… with a glimmer of a pathway and a unkempt flower bed Tracey's on her next msision to resurrect the old garden and create a new kitchen garden full of flowers and tasty produce!
Marie George, Home Manager at Oaktree Court commented.
"Seeing Tracey receive recognition for all the hard work that she has put in over the last two years, is truly amazing. She brings so much laughter and happiness to everyone at Oaktree Court, we are so proud to have you as part of our team"
Tracey, Majesticare couldn't be in more awe of your talent and we're so proud! Such a wonderful achievement to win a national award!!
As a result of Tracey's award, she has received an amazing prize of a luxury 2-night stay for two people at a choice of over 425 hotels, enjoy Tracey!?