Meet Kelly, our Dementia Carer
Friday 3 November 2023
A lady who can light up a room with her smile 🧡
If you've ever had the joy of walking into Milton Ernest Hall care home on a day when Kelly's there… you'll remember. She has a smile as bright as sunshine and that special kind of warmth that radiates. Kelly Munns is our Dementia Care coordinator steering the team in our Clover Community.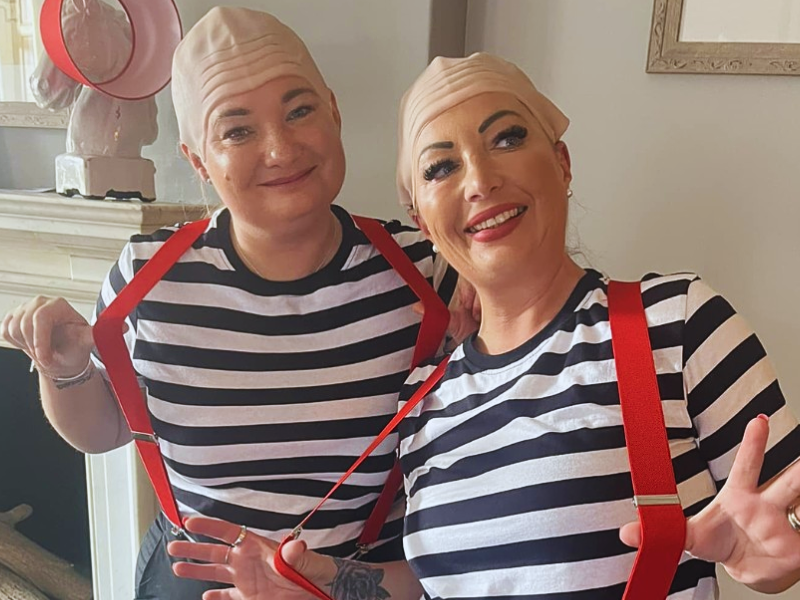 From the very beginning…
Kelly always wanted to be part of the care sector. Weekends once coursework was complete (honest!) were spent working in care homes and every minute was loved. And from 2014, following a diversion into Logistics, Kelly has worked in Care. From agency care to care in the community and 3 years supporting a young boy as his main carer, it's just who she is and what she loves to do. 
Milton Ernest Hall, the place Kelly just knew she was where she was meant to be.
Kelly arrived at Milton Ernest Hall just over 3 years ago, joining her twin Sister who had already been part of our team for 3 years. Joining as a Health Care Assistant her vibrancy, kindhearted personality and her ability to light up a room just by being there, naturally led her into working within the Dementia community.

Memory care – Our Clover Community.
Our Clover Community is a special place and particularly so for Kelly. It's a place where residents and their families instinctively engage with Kelly, they feel love and wonderful friendships have been made and cherished. To Kelly, her residents are her family, connections run deep, she loves everything about her work and why when life progresses, she feels it with such sadness. 
"I just love being with my residents. Sitting together, laughing and dancing, listening to music and learning about their lives – there's nowhere I'd rather be, and I get to do this every day!"
---
Award-winning in every way!
2022 saw Kelly win the Majesticare group's Cosmic Care Award' An award that for Kelly, meant so much as it was her colleagues who nominated her. "All I want to do is make a difference to the lives of our residents, so to have that recognised by my Team was so lovely – not to mention how proud my Mum and Dad were!!'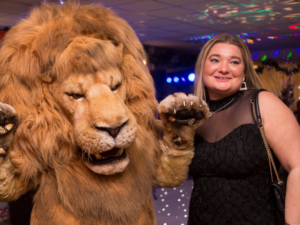 2023 finds Kelly as a Finalist for this year's Great British Care Awards (East of England) Care Home Worker of the Year award!! 
Lily Patrick, Interim People Team Lead had this to say. "Kelly emulates what it means to provide person-centered, exceptional care to all residents she cares for. She's an integral part of the Milton Ernest Hall team providing support to not only her residents but their families and relatives, and her team members too!'
---
When she's not at work.
Kelly's life is filled with family. She comes from a close-knit family and alongside spending time with her beautiful daughter, she just loves looking after her 3-year-old nephew who she beams is the apple of her eye!!