Soaring High for a Noble Cause: Boyet's Skydive!
Wednesday 27 September 2023
Brave Boyet Quijana's Remarkable Skydive for Charity! 🪂
At Majesticare, we've always known that our team members are truly extraordinary individuals, and Boyet Quijana, a talented and dedicated Kitchen Assistant at Cavendish Park, is no exception. This month, we're thrilled to announce that our £250 Majesticare Grant has been awarded to Boyet who is embarking on an exhilarating journey, and he's doing it all for an amazing cause.
Supporting a Fellow Kitchen Team Member🧡
Boyet's skydiving adventure isn't just about adrenaline and thrills; it's about supporting a fellow member of our kitchen team who is currently battling cancer. It's a heartwarming display of solidarity and a testament to the close-knit Cavendish Park Family.
"Family and Heart are two of my favourtie Majesticare values.
I'm applying for this grant to support the Macmillan Charity as one of our family members at Cavendish is battling against cancer & I want to show her my support in this way. The Cavendish Park Team always have a big heart for all in need!"

Raising Funds for Macmillan Cancer Support
Boyet's skydive isn't just an act of bravery; it's also a fundraiser for the Macmillan Cancer Support Charity. Macmillan is an organisation that goes above and beyond to provide support, guidance, and care for people with cancer. They understand that a cancer diagnosis brings with it a multitude of worries, and they're dedicated to addressing each one.
By supporting Boyet's skydive, you're also supporting Macmillan in their mission to ensure that no one faces cancer alone. Your contribution will help them continue to provide invaluable services to those in need.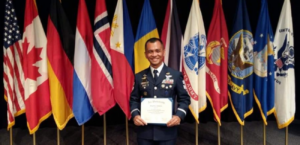 A Glimpse into Boyet's Journey
Boyet's journey to becoming a Kitchen Assistant at Cavendish Park is as inspiring as his skydiving feat. He started life as a former Sergeant Major in the Philippine Air Force, leading a rewarding and exciting career. This background of discipline, courage, and commitment perfectly aligns with his decision to take the plunge (quite literally) for charity.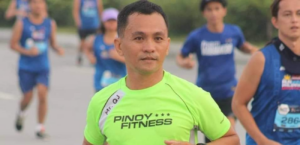 You Can Be a Part of This Courageous Leap🌟
Boyet has now reached a whopping £610 donation pot and with out Majesticare Grant that becomes a super £860! He is now only £140 away from the £1,000 fundraising goal!
Every donation, no matter the size, will make a meaningful difference in the lives of those affected by cancer. Let's make Boyet's skydive an unforgettable moment of courage and compassion!
We invite you to join us in supporting Boyet on this incredible journey by visiting his JustGiving page below:
---
Life at Cavendish Park Care Home
Are you or a loved one in search of a warm and welcoming care home that feels just like home?  🏡
Nestled in the heart of Evesham, our care home is more than just a place to live; it's a place to thrive. With our dedicated team, vibrant community, and exceptional care, we offer a truly welcoming environment where residents can enjoy every moment to the fullest.🧡
Experience the warmth, comfort, and care that defines life at Cavendish Park.
Contact us today to schedule a visit and discover your new home sweet home!