World Alzheimer's Day at Majesticare 🧡
Thursday 21 September 2023
Our Dementia Choir with Vicky McClure
Who are the Dementia Choir?
Over 900,000 people in the UK live with various forms of dementia, seeking ways to embrace life to the fullest. Our Dementia Choir was born out of a deep understanding of this need, and we were truly honoured when they graced us with their presence at our Grade 1 listed care home, Milton Ernest Hall in Bedfordshire.
Vicky McClure, acclaimed actress and advocate for dementia awareness, embarked on a journey through the creation of 'Our Dementia Choir'. This remarkable choir was formed as part of a BBC1 documentary exploring music's profound impact on individuals living with a dementia. With a heart touched by her own experiences with her Grandma, Vicky knew the power music held in bringing solace and glimpses of the past.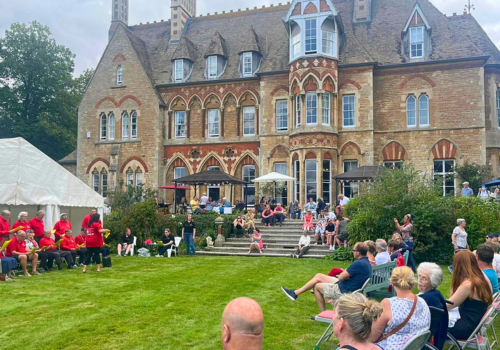 Our Bedfordshire Care Home, Milton Ernest Hall, was lucky enough to be visited by the choir at their Annual Summer BBQ! This World Alzheimer's Day we relive this special moment and are reminded of the extraordinary touch the Dementia Choir added to Milton Ernest's Celebrations, creating unforgettable memories and fostering connections through music magic.
---
The Care Sector Fundraising Ball 2023
The biggest event of the Social Care Calendar and another chance to raise the all important funds to improve the lives of those living with a dementia. Once again, this year's ball will be supporting the Alzheimer's Society and The Care Workers Charity.
Who are Alzheimer's Society?
Alzheimer's Society aim to work towards a world where dementia no longer devastates lives. Helping those living with a dementia provides hope for the future. Ensuring those people have better understanding, a strong support system and a better quality of life. In those 900,000 people in the UK living with a dementia, many face the challenges alone. Supporting Alzheimer's Society helps them provide a lifeline to those who need it most, fund groundbreaking research and hold decisionmakers to account.
How are we supporting the ball?
Majesticare's contributions in volunteering for this years Care Sector Fundraising Ball shows direct support for the two super charities that we are raising funds for.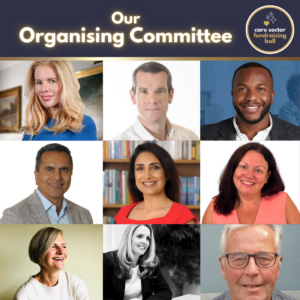 Our very own CEO, Angela Boxall is a member of the all important organising committee. At the very heart of the care sector and Championing Social Care, these committee members understand the profound impact of Alzheimer's Society and The Care Workers'​ Charity in the care community. They're not just advocates; they're champions in the fight against dementia and staunch supporters of the invaluable work done by these two organisations.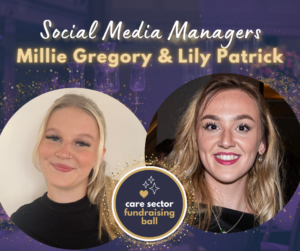 Our very own Majesticare Marketing Team, Lily Patrick and Millie Gregory, are also volunteering their time as Social Media Managers for the ball. Determining online communications and posts ensures that the Alzheimer's Society's Message is pushed out, so that the wider care community understand why events like the Care Sector Fundraising Ball are so passionate about supporting such a charity.
---
Ellie's Trek26 for Alzheimer's Society
This World Alzheimer's Day we also want to reflect on the great achievements of Ellie, Activities Co-Ordinator at our Evesham Care Home Cavendish Park. When we look back we are filled with so much pride!
What is Alzheimer's Society Trek26?
Trek is an initiative run by the charity, the Alzheimer's Society, where you can sign up for a 13 or 26 mile trek around historic and beautiful landscapes. Walk the miles for a loved one and bring help and hope to everyone living with a dementia. Each trek has a fundraising project behind it.
Ellie's Trek
Alongside working with people who have dementia, Ellie has a personal connection to the cause having lost her Grandad to Alzheimer's a few years ago. "Since losing my Grandad, I donate every month to the charity but I've always known I wanted to do something bigger and better to raise more money and awareness"
So when Ellie spotted Trek26 Cotswolds for the Alzheimer's Society she was straight on the phone to Abbie, her younger sister and walking companion! Bouncing off each other with excitement they decided to throw caution to the wind and go for it!!
Approaching the finish line, with her sister leaving due to her asthma complications, Ellie was taking on the rest of the mighty challenge by herself. Pride, exhaustion and happiness hit as Ellie reached the final mile. "When I saw the one Mile left marker, I just cried with emotion and relief that I was almost there."
If you'd like to donate to Ellie's JustGiving page and show your support for the Alzheimers Society simply click here: https://www.justgiving.com/fundraising/trek26cotswolds26miles-ellielucas
---
What World Alzheimer's Day means to us
Our memory care community is a central part of our Majesticare Family, a truly wonderful place where loved ones living with a dementia thrive, engage, and continue to live life as the person they always have been.
Learn more about Memory Care at Majesticare below.