What a wonderful Care Home Open Week! 😊
Thursday 6 July 2023
From super events to sporty visitors, read about the fun-filled week!
During this years Care Home Open Week, Cavendish Park, our beautiful and lively care home in Evesham, hosted a series of wonderful events, parties, and activities to ensure a fantastic experience for our lovely residents!🎉
Let's delve into the exciting highlights of the week.

Day 1 kicked off with tremendous enthusiasm, featuring a marvellous live pantomime held within the home! Residents joyfully danced and sang along to the enchanting love story of Frank Sinatra and Doris Day in the fabulous production titled "That's Life." This captivating performance showcased the romantic and popular music of the 50s and 60s, creating an atmosphere of pure delight!🎶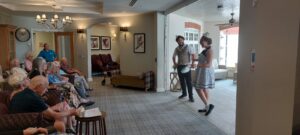 ---

Day 2 revolved around celebrating innovative Fitness in Care, with the participation of fabulous coaches and esteemed guests who joined us to keep residents moving and grooving!🕺 The morning commenced with a invigorating yoga session led by the talented instructor Hayley. In the afternoon, Kris Fitness arrived to conduct engaging sit-down workouts, ensuring everyone had the opportunity to stay active and energised.💪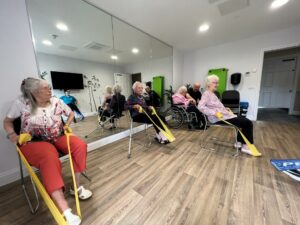 ---

Day 3 took the excitement to new heights with the extravagant Cavendish Park Pride Party, celebrating International Pride Day in all its glory! The morning was filled with a highly anticipated visit from BBC Radio Hereford and Worcester covering the home's fabulous events for the day! The home radiated with happiness as rainbow cupcakes, balloons, a ukulele band, and vibrant decorations filled every corner, creating a jubilant ambiance that brought smiles to the faces of our residents!🧡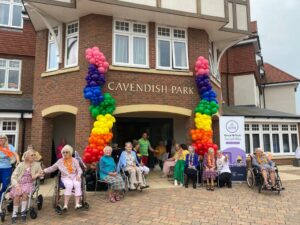 Additionally, we had the incredible fortune of welcoming the cyclists participating in the Great British Cycle Relay, for Care Home Open Week, who made a pitstop at Cavendish Park Care Home, Evesham. They joined us for drinks and indulged in delicious pride cakes before continuing their journey towards London. The residents greeted them with big waves and overflowing joy, creating a heart warming moment of connection and community.🏳️‍🌈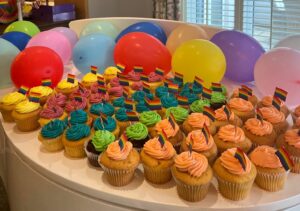 ---

On Thursday, the Cavendish Park mini bus transformed into a fabulous Ice Cream Van, adorned with delightful treats such as ice cream and lollies. Residents took a delightful trip to the local Freedom Day Centre, spreading joy by distributing these refreshing goodies to the delighted recipients.🍦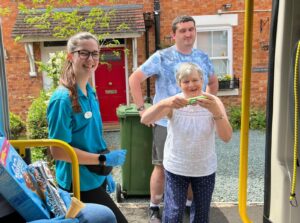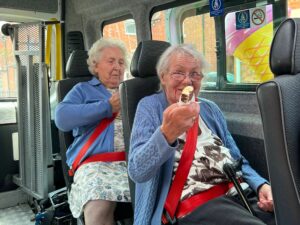 ---

Feel Good Friday revolved around an abundance of music and entertainment. Various talented individuals, accompanied by the warm sunshine, which graced our home, bringing smiles and joy to residents. It was a day dedicated to celebrating and honouring them!☀️
---

Finally, we had a Super Saturday in the Sun! On Day 5, residents indulged their green fingers in our sunny garden, engaging in sunflower planting and flower crafts. The vibrant blossoms and the residents' creative efforts added a touch of natural beauty to our surroundings.🌸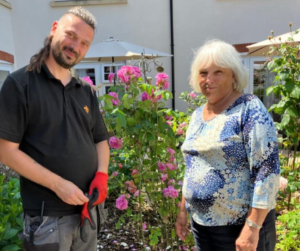 Cavendish Park strive to provide a remarkable care experience, and our Care Home Open Week was a testament to our commitment. Join us in celebrating the joy, togetherness, and unforgettable moments shared by residents and the team throughout this incredible week! 
---
Looking for the right care home for your loved one? Experience the lush lifestyle and impressive entertainment at Majesticare!