Family Friday – Meet our Activities Teams
Friday 27 January 2023
Join us in celebrating NAPA's National Activities Providers and Professionals week as we introduce some of our fabulous Activities teams!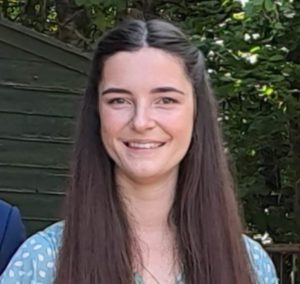 Ellie Lucas
Activities Coordinator at our Evesham care home, Cavendish Park joined our team in 2021 and has been a shining star, bringing her famous sparkle to our residents and her team every day.
---
Ellie, what does it mean to you being an Activities Coordinator?
"I love being an Activity Coordinator! Being able to benefit residents lifestyle and wellbeing, whether it be organising big events or organising 1-2-1s that are more specific to that particular resident in helping them to continue to be themselves. I love being able to make our residents smile each day, creating personal relationships with them to make their day just that bit better"
---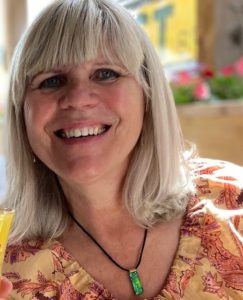 Kim Maylnn
A brand new member of the Activities Team at Cavendish Park Care Home. Her role as Lifestyle and Community Lead started just 6 weeks ago and already she brings smiles and happiness wherever she goes!
---
Kim, what does being a Lifestyle and Community Lead mean to you?
"It means I can do a job that I love, working with people from all walks of life, to provide a full range of activities. Working with a wonderful team we try to make everything as fun as possible to bring happiness and joy! We listen and we ask what our residents want, so this makes it person centered and very rewarding"
---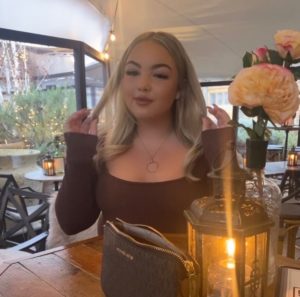 Tea Ross
The final member of the amazing Activities Team at Cavendish Park Care Home in Evesham. Just like Kim, Tea has only been in her Activities Coordinator role just 3 months!
---
Tea, what does it mean to you being an Activities Coordinator?
"Being an Activities Coordinator means so much to me! It is the perfect job for me, I can be myself and spend my time making others happy. I am a very social person so being able to spend my days benefiting our lovely residents by doing 1-2-1's or planning events and keeping them happy does not feel like work as it is something that comes naturally to me"
---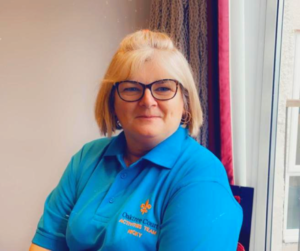 Nicky Perry
The wonderful Activities Lead at Oaktree Court Care Home in Wellington, Somerset. She has been at the heart of the Oaktree Court Family for years, always showing what superstar qualities she has to offer!
---
Nicky, what is the best part about your role as Activities Lead?
"The best part about my job will always be being about putting a smile on peoples faces and also the freedom to let my creativity run wild"
---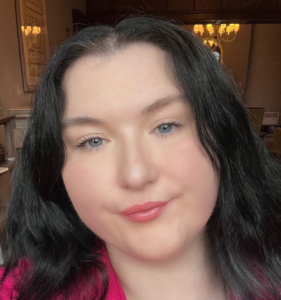 Matilda Boswell
A fabulous member of the Activities Team at Milton Ernest Hall Care Home in Bedford. Matilda thrives in her role as Activities Coordinator, spending lots of quality time with her residents…
---
Matilda, what does being an Activities Coordinator mean to you?
"Being an Activities Coordinator means a lot to me, being able to create happiness and invest in someone's day to make them smile and laugh.  I love the creative side it brings out of me and the magic that is creates for the residents"
---