My passion for Memory Care🧡
Monday 17 May 2021
Introducing Sarah Jennings. She's our brilliant Quality & Development Lead and she's spent her career dedicated to making a difference in the world of Dementia Care.
---
What led me into dementia care?
My career path into elderly care and more specifically dementia care was not a planned one, but always something that I felt I could make a difference in.
Growing up, I used to walk past the local hospital and what would have been the geriatric ward, elderly people would be sat in chairs, looking out and I knew that the highlight of their day was the occasional wave and smile from a passer-by… and I think that it was this that made me believe that growing old shouldn't mean an absence of life.
My Grandmother showed me this as she came to live with us following a stroke and despite being unable to verbally communicate and wheelchair-bound, she was still very involved in the comings and goings of the family home and would never miss a day out! I even recall her trying to hit one of my friends with her handbag simply because he was leaning on the back of her chair where she couldn't see him and didn't know who he was!!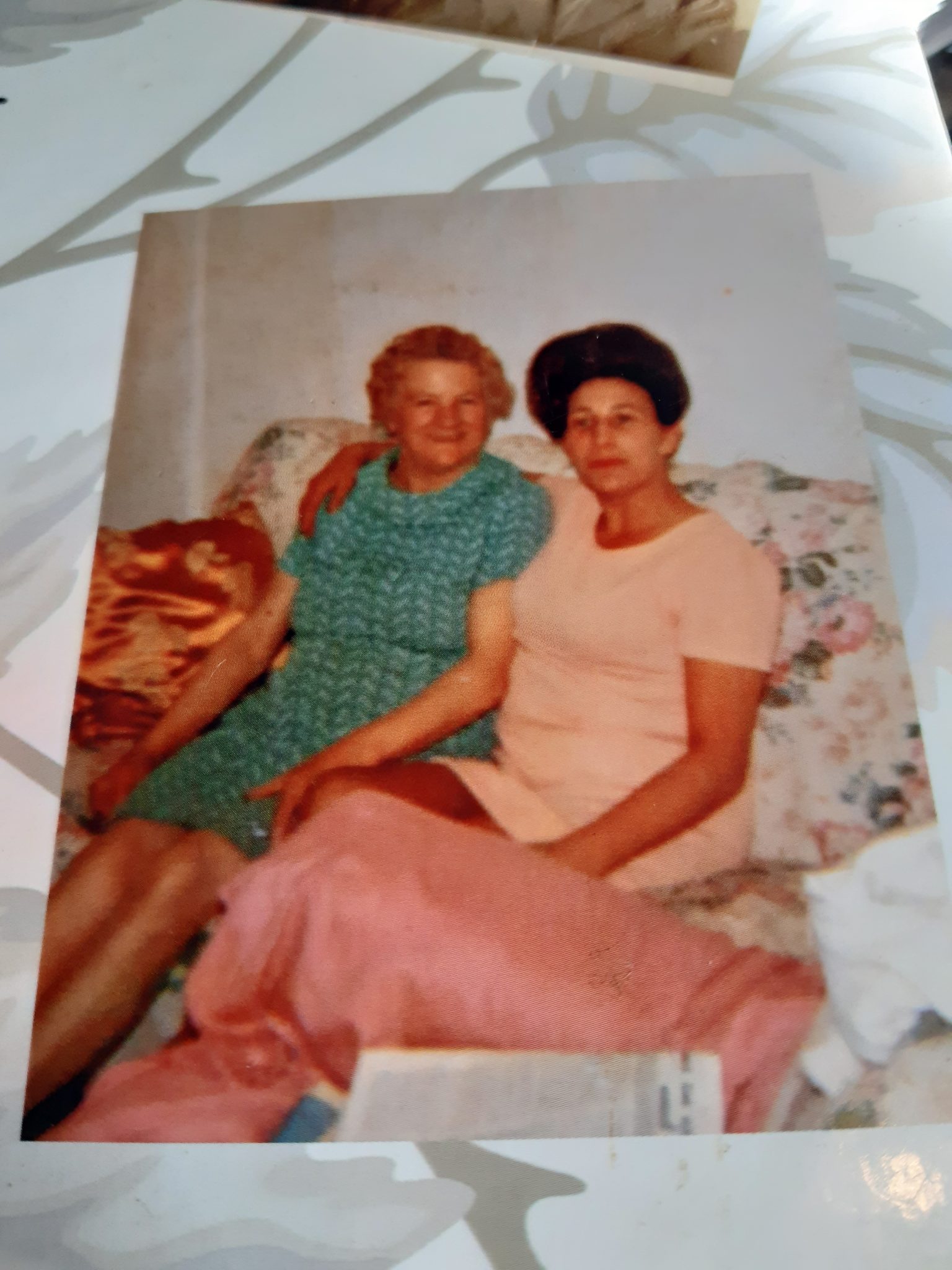 I started my career in admin and it was only when I started working as an Administrator in a care home that I fell in love with the notion that life should continue always have meaning. From here on in it became my life's work, my passion, and my constant focus to improve life for people living with memory difficulties.
Making a difference
Dedicated to a career in care, I quickly worked my way up to Deputy Manager and was given my first real Home Manager opportunity and turn around a home not meeting desired expectations. The potential I could see and feel in the home was enormous and it was here that I truly began to thrive in being able to make a real difference to our residents living with a dementia.
The next six months were filled with tireless nights of care planning, brainstorming ideas for engaging and vibrant activities, and a shared passion with a senior team who just seemed to instinctively understand what together we wanted to achieve.
Working alongside Bradford University, every single person in every department undertook dementia care training and sure enough, the penny started to drop and delivery of care changed. There was a new impetus in the home which involved everyone and suddenly the driving seat I was in became easier to adjust. Stakeholders could see the difference and our reputation was improving along with occupancy.  The home went from strength to strength and I was transferred to a larger home in the group.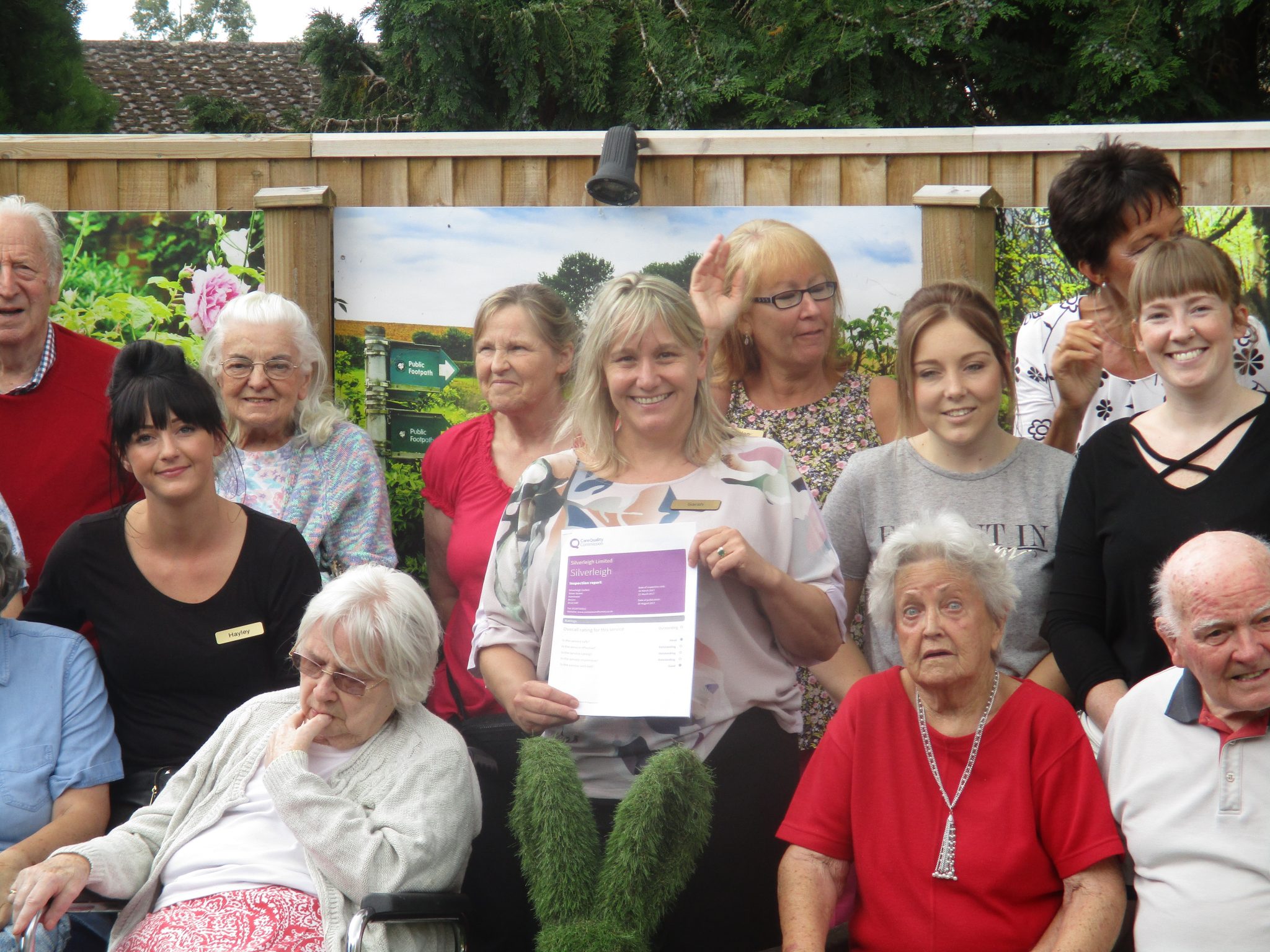 Onwards and upwards…
My new home was already enjoying a great standard of care, but true to my passion, I was dedicated to improving on this and so the journey began once more. Working again with the brilliant Bradford University, I became a dementia care mapper, enabling me and my now, highly-trained team to monitor and assess the life within the home and develop a true tailored approach to individual care needs.
Wonderful memories made along the way 
I was driving a white soft top mini in those days and I recall a resident taking great interest in it. So, dubbed "Thelma and Louise" we put the roof down, head scarfs on, and took to the roads of the local town. What a wonderful afternoon! Filled with so much joy, she waved like the queen, smiling and say hello to everyone every time we stopped. Seeing all the children and their Mums waving back at us reminded me of walking past the hospital when I was younger.  A simple thing such as a smile and a wave brought us all so much pleasure and was so easily achieved.
I recall a day when a resident made me a cup of tea. She brought it to my desk,  I thanked her and took a sip – it was stone cold!! I could hear staff giggling as they knew it had been made with cold water in the kettle but whats struck me was how they had supported and enabled her to achieve making the tea herself was a great turning point!
From this care plans were revisited and achievable goals were discussed and put in place for residents to achieve.  For some that was securing volunteer work in charity shops and for others, it was making a sandwich, being able to shave themselves, or making a cup of tea.  These simple daily tasks that people did every day in their life before dementia gave residents a real feeling of purpose and a sense of achievement with just a little support.
I believe in leadership from the top and when needed I was always available to step in, I remember with such fondness taking a resident to an appointment. As I turned around I told her I would just get their coat. A reply came back that never fails to bring a smile to my face… "We're going by goat?!?"
I thought about my own communication and whilst in this instance, it was such a wonderfully misheard comment, I realised that if I spent a few more moments speaking clearly about what I was going to do, she would have heard and understood me better.
---
Following a few more years of highs and lows, I am still very proud that we successfully achieved outstanding in 3 domains and eventually all homes in our group achieved outstanding.
My passion for quality dementia care has not waivered and if anything, seeking constant innovative ideas inspires me and drives me forward. Dementia care does not come easy for some, but it should. There is no magic to deliver this care but there is such magic in the reward.  People, feelings and personalities remain unchanged. For people with dementia, what changes is their perception of what is happening around them.
The Majesticare way – leading the way in innovation ?
Across all our Majesticare care homes, our carers consider it our duty to adapt and seek alternative ways to support people with memory difficulties. We are driven to identify and understand what people with dementia are trying to tell us. Communication is at the root of everything we do and people with dementia just communicate differently to us. It's not just verbal communication but the non-verbal which is so important to recognise.
Recently I have been involved in some fabulous new training called The Virtual Dementia Tour which leads on to becoming qualified Dementia Interpreters.  It's an experiential training programme of which I am a trained Facilitator,  that aims to give carers the experience of what it might feel like trying to communicate if their speech, sight, hearing and ultimately movement is taken from them.
Through the Dementia Dictionary, our teams have undergone extensive training to join a global network of qualified dementia interpreters. A network of people, who use their collective experience, to answer why somebody with dementia may be exhibiting what we deem as odd behavior. This is a real step forwards to how we can change the future of dementia care and the dementia landscape.
Dehydration in elderly people is not uncommon but probably more likely if they have dementia. As part of the steering committee for the revolutionary hydration products, Jelly Drops we have introduced these brilliant hydration sweets into our homes and seen some brilliant results for our residents. We've also brought in the amazing Droplet cups, a light-up cup that reminds residents it's time for a drink!
The Mum Test… or for me, The Nan Test
End-of-life care is vitally important but so is living life to the full with dementia. Filling homes with fun and laughter but maintaining a family focus to me is what dementia care should be.
You have to ask yourself "The Mum Test"  or the Nan Test as I've always called it… would we place our Mum's or Nan's into one of our homes?? The answer for me in all of our Majesticare care homes… without hesitation. A highly trained and compassionate team, the feeling of being part of a family in a beautiful care home with a vibrant and enabling environment, why wouldn't you?
Improving the lives of those living with a dementia will always be my passion, it's not the career I planned but caring for older people, is who I am and I wouldn't change a single day of it.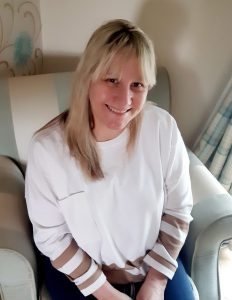 ---
For more information on the safe, wonderfully fulfilling & caring lifestyle your loved ones will enjoy within our beautiful Majesticare Care Homes click to view our locations and book your virtual tour today. 
Care shines through our Majesticare family, it comes from the heart to provide happiness to our residents through trust and creativity.
Improving the lives of those living with dementia will always be my passion, there is no magic to deliver this care but there is such magic in the reward."