Oaktree Court couple reunited with son after a year apart!
Tuesday 20 April 2021
On the 8th of March our beautiful Oaktree Court Care Home in Wellington, Somerset was the setting for a truly heart-warming reunion between resident couple Margaret & John and their wonderful son Aiden.
Meet Margaret and John
Margaret and John who recently celebrated their 64th wedding anniversary at the home, first moved into Oaktree Court in July of 2020. Margaret initially joined our Oaktree Court care home family and as they say, absence makes the heart grow fonder and after just a short time apart, John decided to join Margaret and move into the home!
After the couple's two-week isolation period (the longest the couple have ever been apart!) they were reunited (a beautiful moment in the video, get your tissues ready ??) and have both settled into their new life together.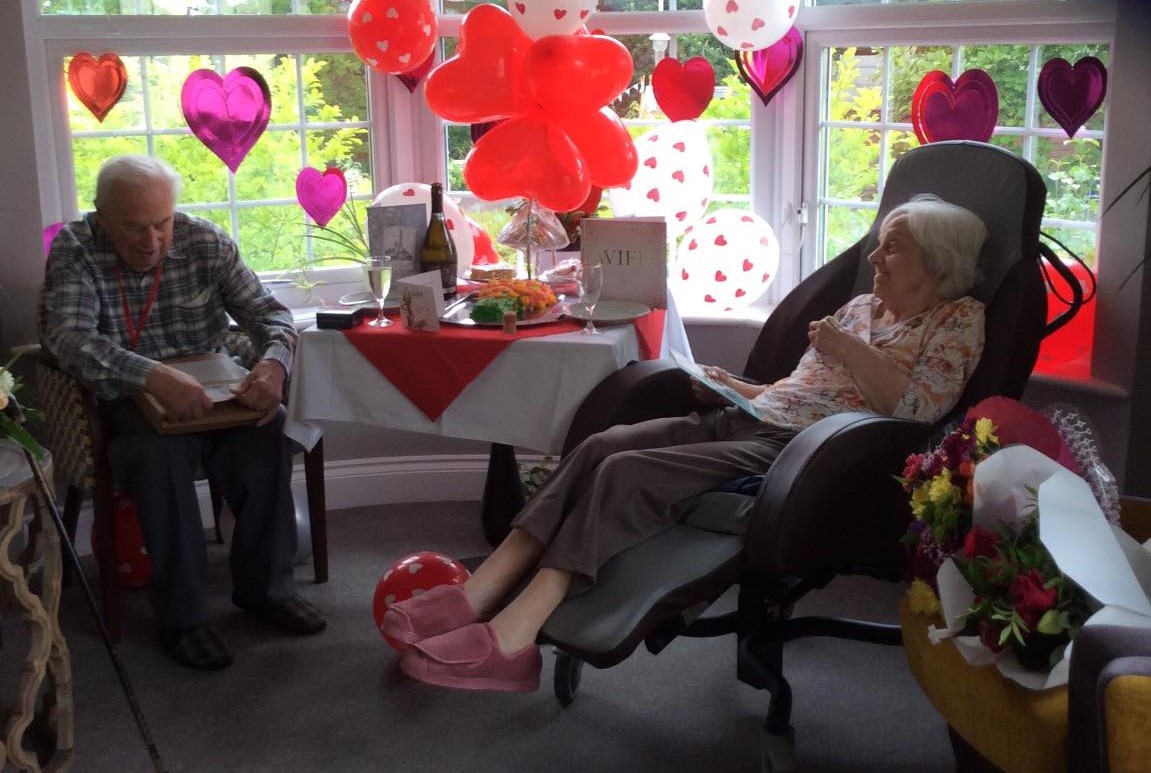 Reunited with Aiden 
Dedicated to keeping everyone as safe as possible throughout the pandemic, despite regular visits in our safe, indoor visiting room, the couple had not seen their son, in person and in the same room for over a year!
So with the Government easing restrictions at the beginning of March, they were able to once again enjoy the simple pleasure of being together with Aiden and holding his hand.
Such a moving story, it even caught the eye of the team at Carehome.co.uk who featured it in their news stories. Enjoy the beautiful moment John and Margaret were reunited with their son Aiden, click the video below!
Marie George, Home Manager at Oaktree Court commented,
"It's a great step forward for all of us. We are delighted to have everybody back into the home. Just seeing everybody's faces, our residents, their loved ones, it's fantastic. It's been such a long time since people have been able to come in and see everybody. It is lovely to have that human contact"
---
For more information on the safe, wonderfully fulfilling & caring lifestyle your loved ones will enjoy within our beautiful Majesticare Care Homes click to view our locations and book your virtual tour today. 
Care shines through our Majesticare family, it comes from the heart to provide happiness to our residents through trust and creativity.