COO Angela Boxall discusses 'Life at Majesticare' with NAPA.
Wednesday 30 September 2020
"Life is what we make it, always has been and always will be" "
It's this quote by Grandma Moses, that drives me every day to want to create the best days for the people that live and work in our Majesticare Homes.
At Majesticare we simply love life and believe it's our privilege to make living in a Care Home Community as fulfilling, fun and meaningful as possible. These challenging times are no exception to that rule!
I am in awe of the life, laughter and togetherness that's happening across our Homes. Our amazing teams have continued, as they stand on the frontline keeping people safe, to keep our residents, families & our teams connected, engaged, and supported.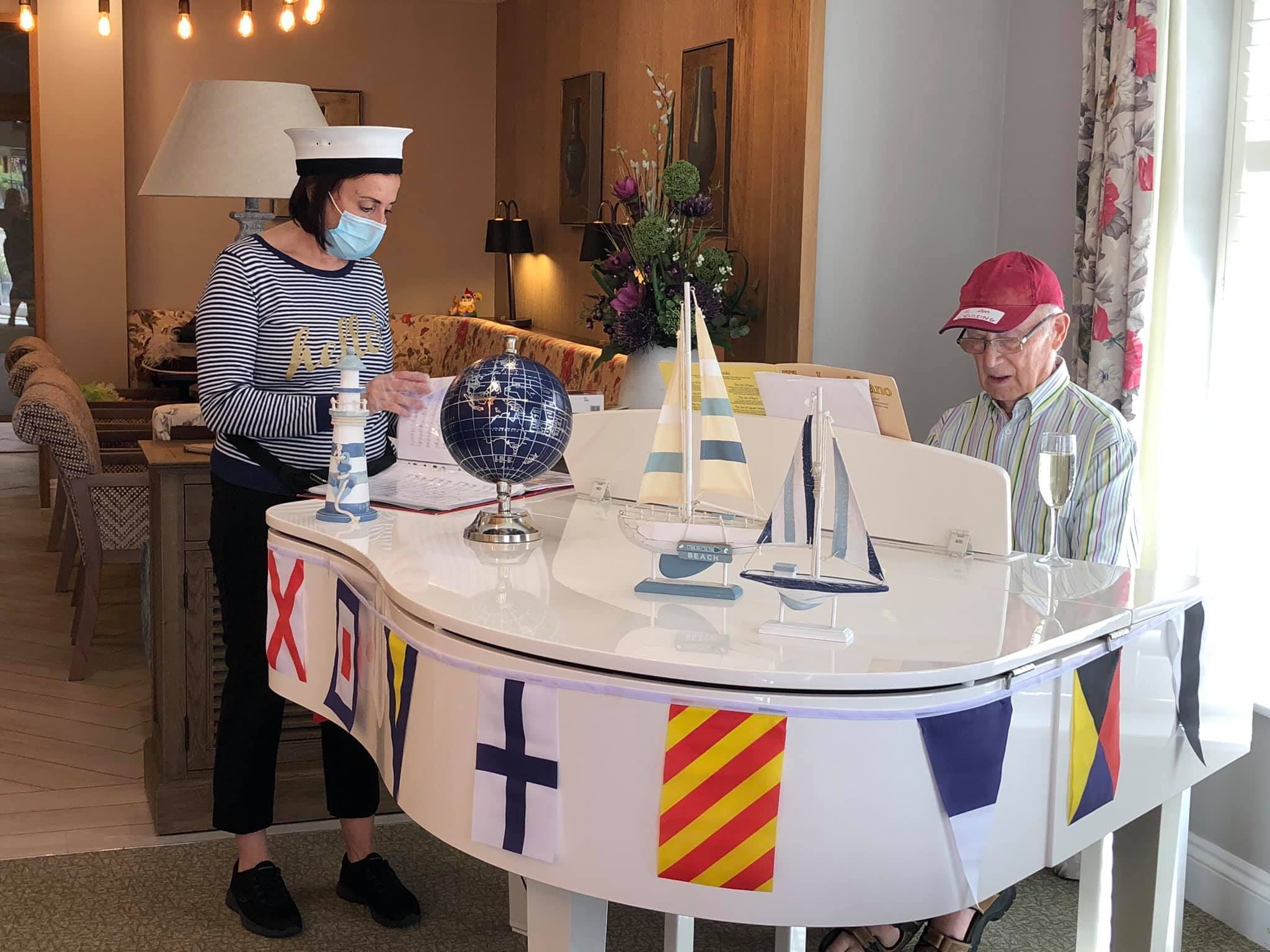 We have provided a full range of activities to stimulate the mind, keep the body active and nurture the soul. Through advancing technology we have continued to keep residents connected with relatives, friends and local communities. Whether in small group activities in communal spaces and gardens, 121 companionship in the comfort of residents' rooms, we've dressed up, danced and sang… we've even introduced our very own TikTok stars! Every day has been embraced with that big Majesticare smile we are known for!
As current restrictions impacted on our ability to take residents out, we brought the outdoors in using innovation and newly acquired Virtual Reality headsets. VR has enabled residents to travel to far off places, all from the comfort of their own chair. To see residents who have been unable to leave their bed, "virtually" take a stroll through a National Trust home or along a beautiful Caribbean beach and then to listen to their reactions, takes your breath away, it's just wonderful!. It's sparked many memories for residents living with a Dementia that our life history books have grown longer!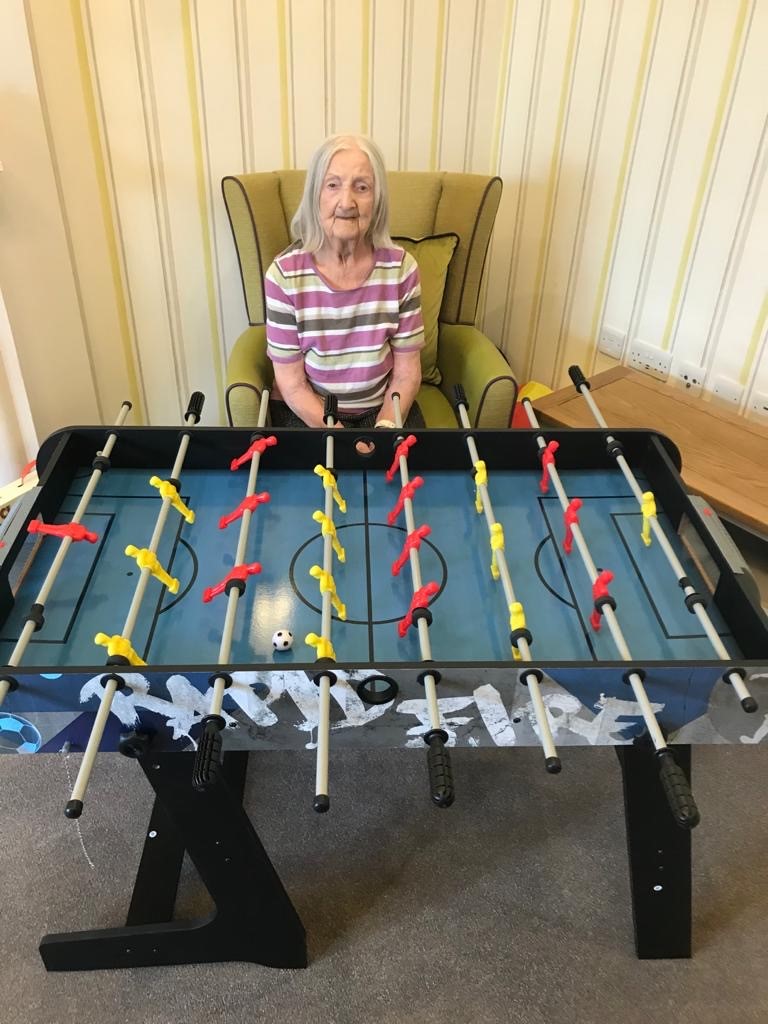 We've appreciated the simpler pleasures in life and our vegetable/ fruit gardens are fit to bursting with fabulous produce! We've brought the inside in, tending to potted herbs & flowers to keep those green fingered residents engaged, we've written poems and enjoyed good conversation, remembering times past & learning new things about everyone.
Our residents have still been able to enjoy the talents of our favourite entertainers using our projectors & cinema rooms with virtual concerts for smaller socially distanced groups and for residents who have been in their rooms, they have experienced private performances using tablet devices.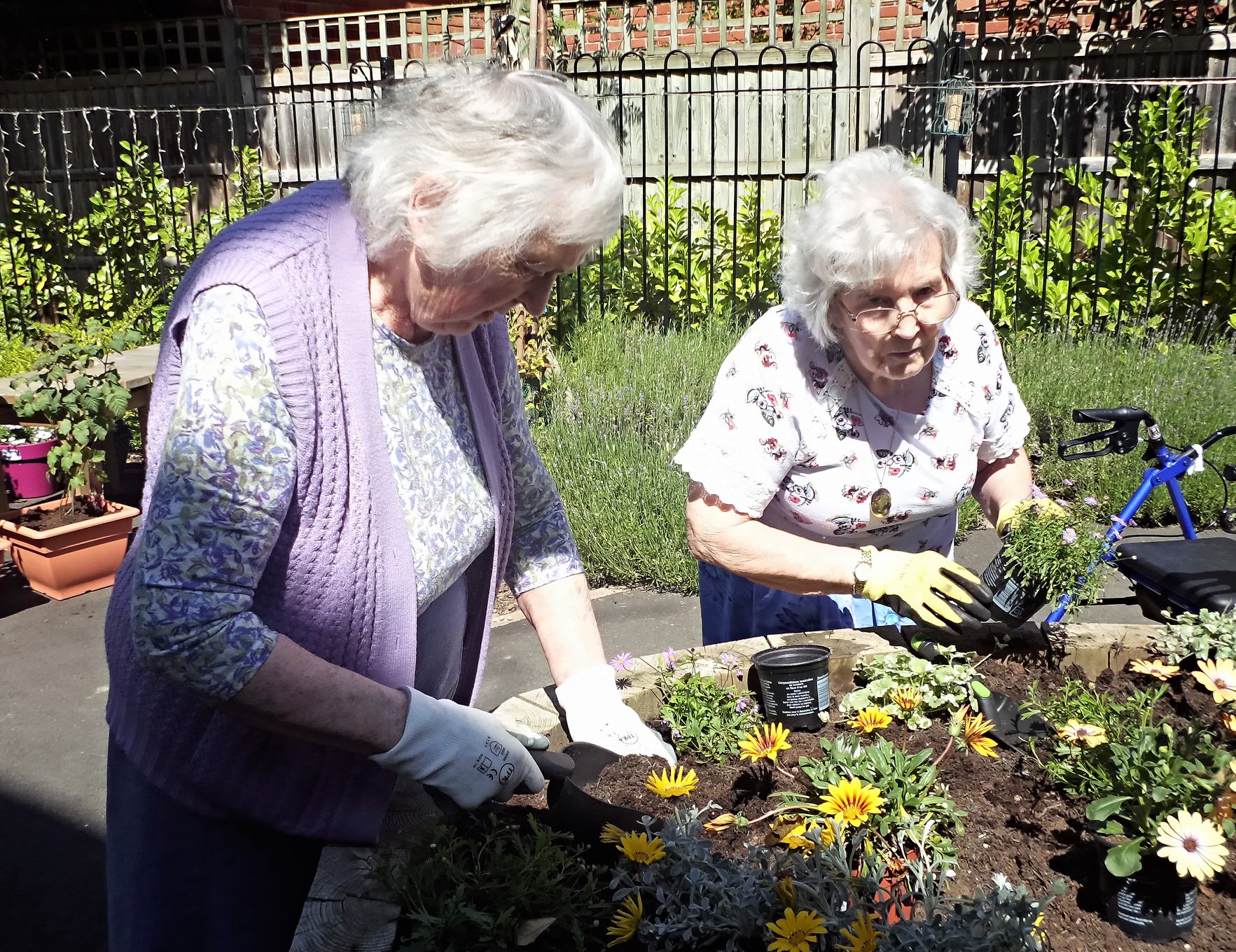 Throughout these challenging times, what has brought me so much joy, is to see our residents and staff teams enjoying activities together. The connections that have deepened between our happy & engaged staff have created a happy and engaged environment, Happiness and Creativity are Majesticare Values after all.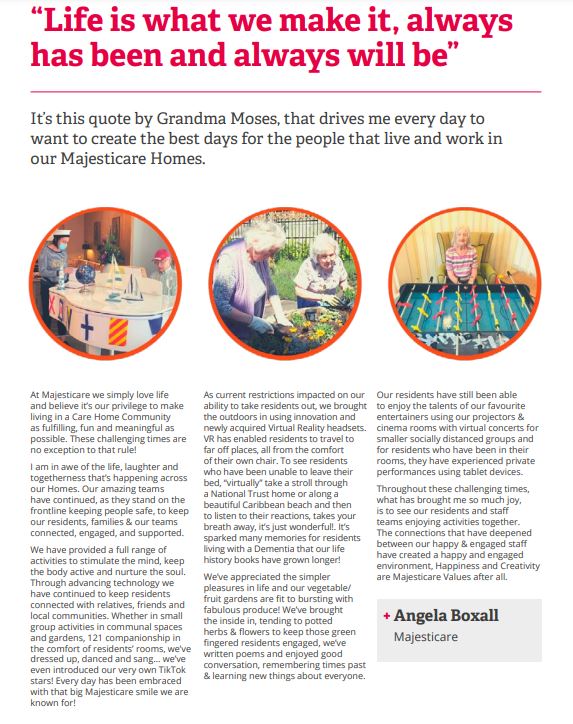 ---
Majesticare's Keeping Safe Promise enables us to welcome new residents safely into our homes. To learn more about the wonderful lifestyle and outstanding levels of care we can provide you and your loved ones, search our locations here and enquire today.
Care shines through our Majesticare family, it comes from the heart to provide happiness to our residents through trust and creativity.