Launched by the government this is a new dedicated app for the adult social care workforce.
Developed by NHSX and NHS Business Services Authority, it's a single digital hub of valuable information specifically for social care workers.
You can easily access the most up-to-date guidance & support and discounts available throughout the Coronavirus pandemic and connect to the 1.5 million fellow care workers through the many groups you can join.
The benefits the app will provide you with:

A single dedicated app providing the latest guidance, wellbeing support and advice.
Access to learning resources on crucial areas such as infection control as well as practical advice and support for mental wellbeing.
The range of offers available to NHS and social care staff, including free car parking and discounts through organisations and initiatives like Discounts for Carers and the

Blue Light Card

Information on free access apps like Silvercloud, Daylight and Sleepio, which can help boost mental wellbeing through programmes covering sleep, stress and resilience
Download it today from Apple App Store or Google play as well as being able to access online at https://workforce.adultsocialcare.uk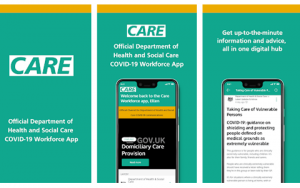 ---
Social Thanks And Recognition Hub. 
STAR Hub is exclusively for our Majesticare employees, giving you access to 1000's of discounts & savings on everyday essentials across retail, grocery, leisure & travel.
There's lots of information, articles, workshops and advice to support your mental wellbeing, financial guidance & a place to say thank you and recognise our amazing Majesticare family.