Hello to all the carers and staff at
Majesticare…
My name is Jon Courtenay… a couple of weeks ago I was on Britain's Got Talent and I got Ant & Decs Golder Buzzer and now… I've written a song for you! ?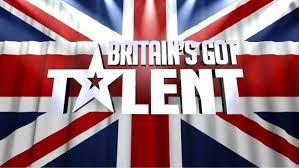 ---
Social Thanks And Recognition Hub. 
STAR Hub is exclusively for our Majesticare employees, giving you access to 1000's of discounts & savings on everyday essentials across retail, grocery, leisure & travel.
There's lots of information, articles, workshops and advice for mental wellbeing, financial guidance & a place to say thank you and recognise our amazing Majesticare family.

Financial Wellbeing.
Majesticare STAR Hub – Money.
A range of expert guides, tips and tools to help you manage your money better and improve your financial wellbeing throughout the current situation and for the future. Your financial wellbeing centre >>
The Care Workers Charity – Crisis grants.
Majesticare fully support the Care Workers Charity to ensure that should circumstances change, and you find yourself facing financial hardship, you can apply for crisis grants. Find out more >>
Turn2Us Benefits Checker
Turn2us helps people in financial need gain access to welfare benefits, charitable grants and other financial help. Click to learn more >>
Coronavirus Support.
Guidance from the Department of Work & Pensions (DWP) for employees, benefit claimants & businesses. DWP >>
Your mental wellbeing.
Majesticare Wellbeing Centre
A place where you can access huge support & resource for a healthier & happier life.
At Majesticare, your wellbeing matters. Wellbeing centre >>
Majesticare STAR Hub – Mind.
Mindfulness, self-help videos, workshops & articles to help you reduce stress & anxiety, feel positive, strengthen self-belief, celebrate your achievements & calm a busy mind. Take 5 minutes to be relax & recharge >>
Majesticare EAP (Employee Assistance Programme)
A dedicated, confidential telephone counselling service, available 24/7, 365 days a year 0800 0157287. Talk to experienced specialists who will provide you with invaluable support with personal legal, medical, health and wellbeing issues. EAP >>
The EAP information is accessible through the Wellbeing menu in the Majesticare STAR Hub >>
NHS – Mental Health helplines >>
Whether you're concerned about yourself or a loved one, these helplines and support groups can offer expert advice.
Don't stay mentally isolated.
The Samaritans are always available to call 116 123 or email jo@samaritans.org
Visit the website >>

Reach out and join us on our Majesticare Team Facebook >> 
---
Coronavirus. Where care workers are recognised as a priority…
Blue light card – Discount service for Social care workers 
Discounts online and on the high street exclusively for Social care workers, NHS, emergency services & armed forces. FREE to sign up. Click to register >>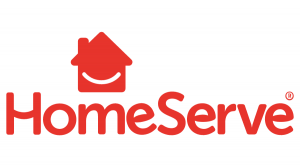 HomeServe – FREE Emergency repairs for all Social Care workers
If you need a plumbing or heating emergency repair during lockdown- HomeServe will take care of it for FREE. Click here >>