Meet Thelma, The Carer Magazines 'Unsung Hero'
Thursday 10 June 2021
Nominated by friend and colleague Francesca Brennan, Customer Relations Manager at Fernhill House Care Home in Worcester, The Carer magazine proclaimed Activities Co-ordinator, Thelma O'Leary to be the winner of their "Unsung Hero" award!🧡
---
Our amazing Thelma!
Over the past year and through the difficulties of the pandemic Thelma has gone out of her way to keep the residents busy and entertained, organising a range of activities that target the mind, body, and soul.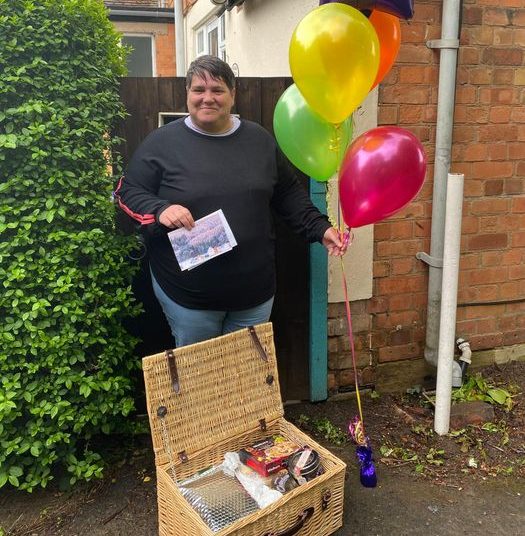 A rich calendar of activities… every week!
Thelma's weekly schedules will always contain a varied range of activities and events requested by her residents, but what truly makes Thelma unique is the amount of her own time she devotes to researching unique and wonderful activities!
Francesca Brennan, Customer Relations Manager at Fernhill House Care Home said: "Thelma's ability and passion to always think "out of the box" and away from the normal activities is a real credit to our home."
"Most recently, she brought Nerf guns in and set up targets for the residents to shoot! Late Summer last year, the whole team took part in Thelma's version of Wacky Races around our Gardens and I don't think any of us would forget the Grand National!! Such a fabulous afternoon, full of laughter as our staff dressed up as horses, unicorns and dinosaurs, racing around the gardens!! Residents have enjoyed wine tasting, cocktail making, seated yoga, Zumba, drumming and even a Fernhill House beer festival!"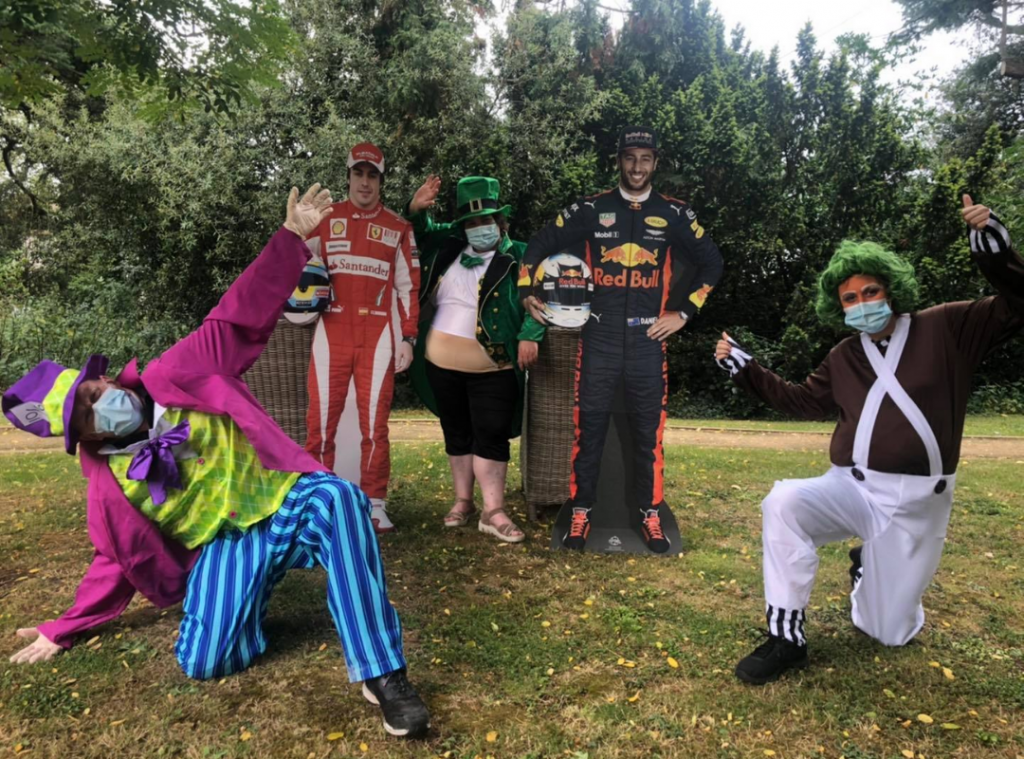 Thelma presents 'This is Your Life'
Thelma has also started a "This is your life" project, where using the knowledge she has gained from learning her residents life history, she contact their family and friends to build a true 'This is your life'. Photo's and memories from everyone are included in a beautiful hand made book and presented to the resident, often with video messages from far and wide!
Francesca added "There has been so much fun at Fernhill House over the past year. Thelma's dedication and creativity has ensured that our residents have continued to be stimulated, entertained and most of all that days ar filled with happiness. She has such an infectious personality, nothing is or ever will be too much trouble to Thelma."
As Fernhill House's new Head of Clinical, Alison said when she started working with Thelma… "Every home needs a Thelma" 🧡
---
From everyone at Majesticare, Thlema – we couldn't be more proud of everything you do! You are a Majesticare Superhero!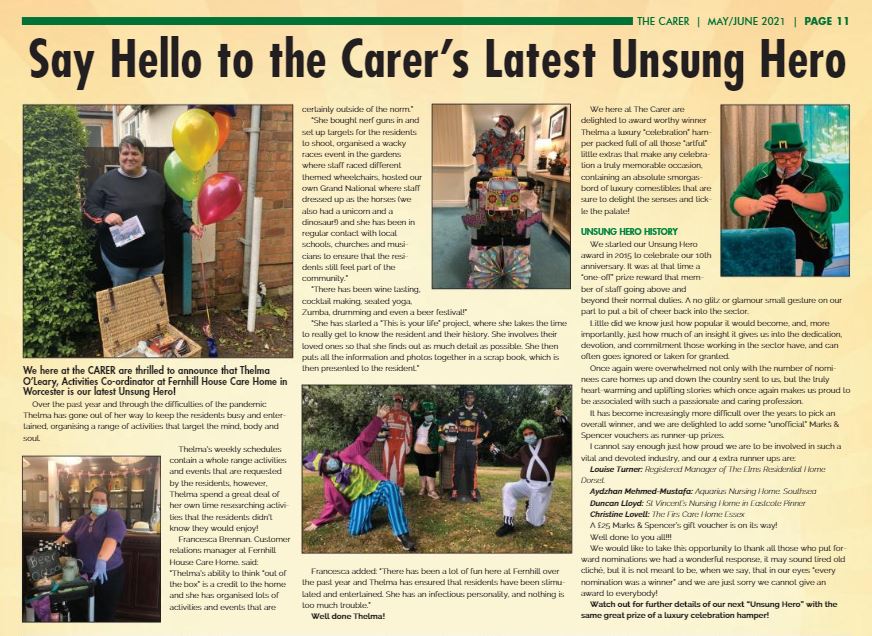 We here at the Carer are delighted to award, our very worthy winner Thelma, a luxury celebration hamper packed full of luxury and super tasty treats to delight the sense and tickle the palate!
---
For more information on the safe, wonderfully fulfilling & caring lifestyle your loved ones will enjoy within our beautiful Majesticare Care Homes click to view our locations and book your virtual tour today. 
Care shines through our Majesticare family, it comes from the heart to provide happiness to our residents through trust and creativity.