Gay & Rob, reunited after 5 months apart!
Wednesday 29 July 2020
Opening our new indoor Friendship Room,
Gay & Rob reunited again 🧡
Gay Smallman, one of our lovely residents at Fernhill House, our luxury Worcester Care Home, last saw her Husband Robert face-to-face back in February.
Rob flew out to New Zealand for what was supposed to be a three-week trip to see his daughters and grandchildren but due to the COVID-19 lockdown, the borders were closed and 3 weeks turned into five months!!
Arriving at our Worcester care home, so full of love and excitement to see his wife, Rob said how much he had missed Gay, "We've been married 45 years, and we're as thick as thieves." The only time Gay & Rob spent this long apart was before they were married!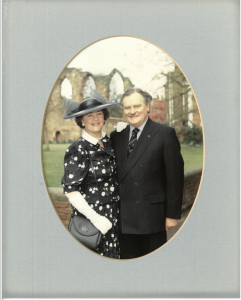 When they were finally reunited in our new safe, indoor 'Friendship Room' full of emotion, Gay said: "It's just heavenly to see you. I cannot tell you how much I have missed you. I love you so much Robert."
Angie Ryan, our Fernhill House home manager, said: "It's been really emotional. We've all been waiting for a number of weeks and months now."
The reunion excitedly launched our brand new, indoor visiting 'Friendship Room' with a glass of bubbly to celebrate being together again.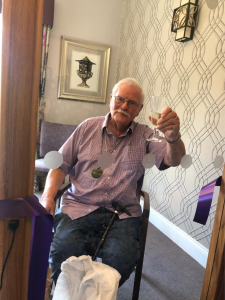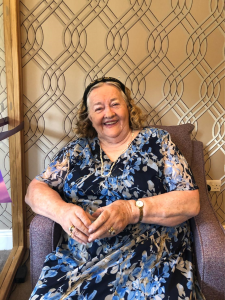 Angie was also incredibly proud to state that Fernhill House has remained COVID free throughout. "This is wholeheartedly down to the hard work and dedication of the team here at Fernhill and the guidance and support provided by Majesticare."
Roger Pratap, our Chairman at Majesticare Luxury Care Homes, commented: "It is just wonderful to be able to bring Gay and Robert together at the opening of our very first indoor visiting room."
"A beautifully decorated, private and safe space to ensure families and friends will always be able to stay safely connected in person, whatever the future may bring."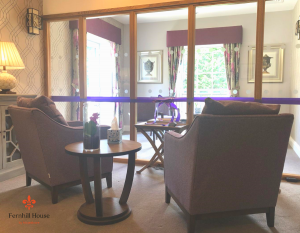 ---
For more information on short term respite care, residential, nursing & dementia care and to book a virtual show round, call Francesca our dedicated Customer Relations Manager on 01905 679300 or visit  www.fernhillhouse.co.uk