Green Fingers in The Somerset Suite – Oaktree Court
Wednesday 23 October 2019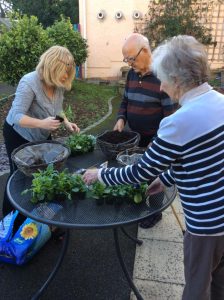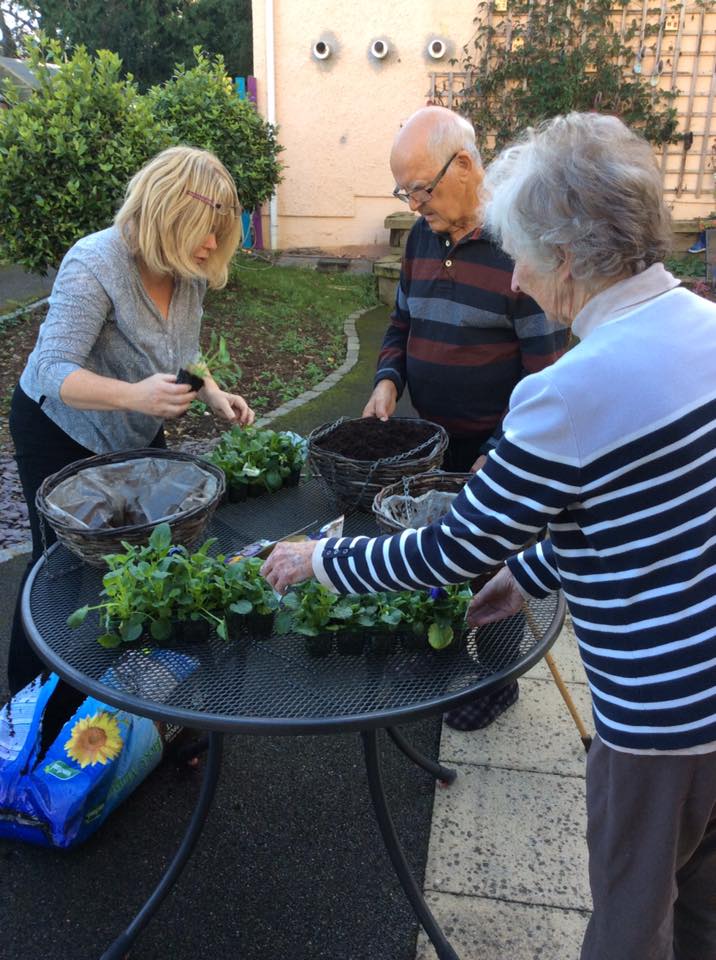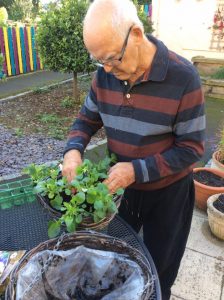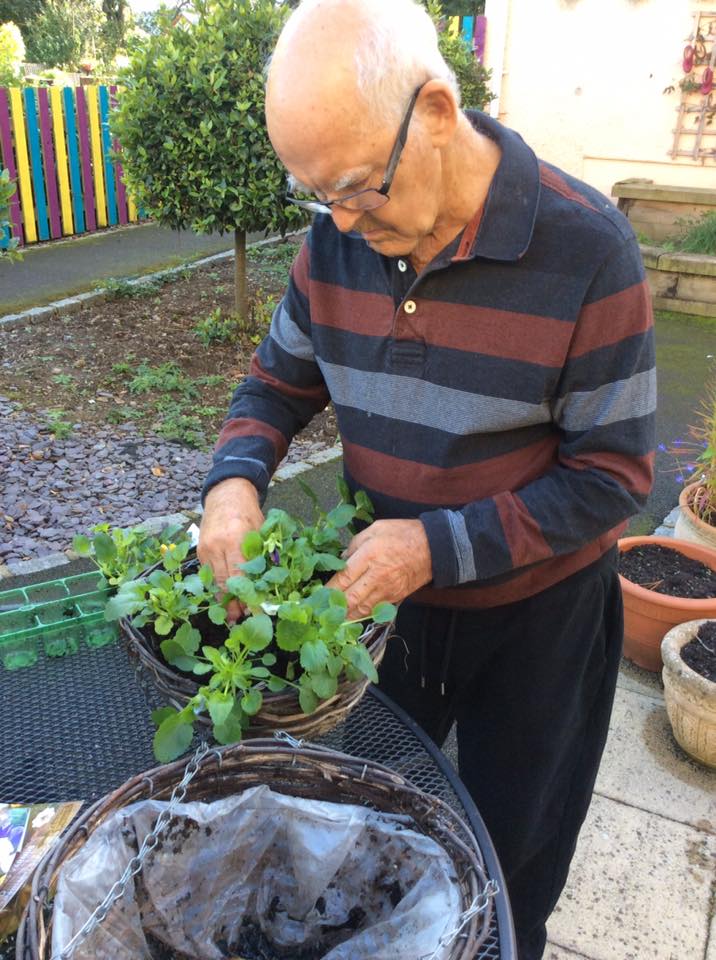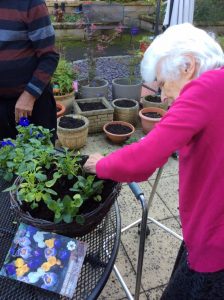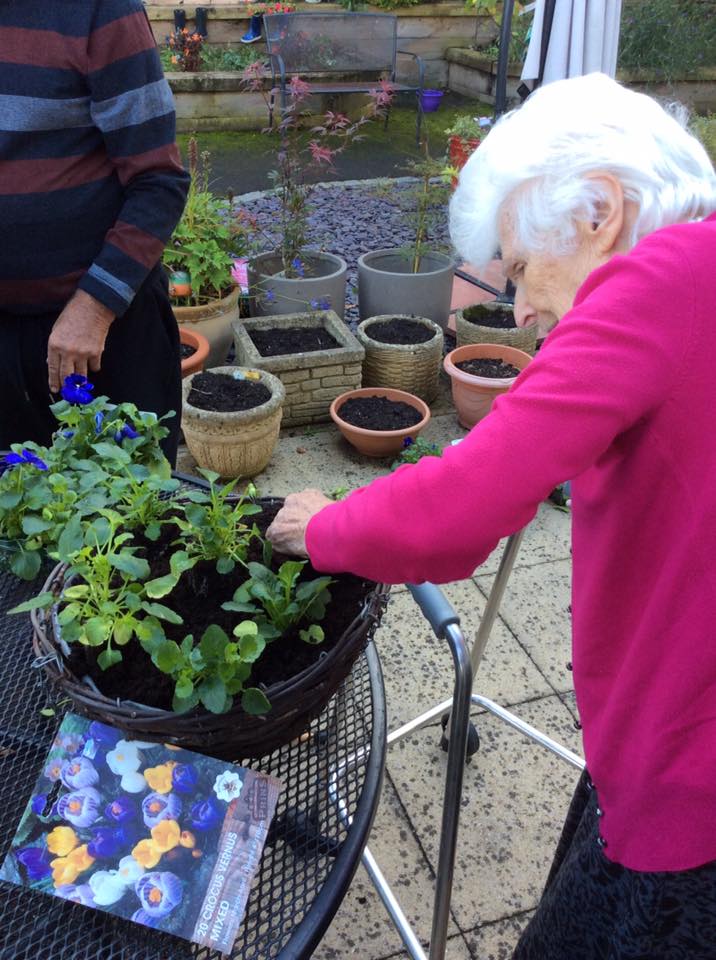 Look how lovely they look... I did those"
Residents and staff in The Somerset Suite at Oaktree Court have been busy making up hanging baskets for their beautiful gardens.
It has been a busy week cutting back plants and planting bulbs in Autumn.
It is vital that our residents continue doing the things they enjoyed before living with us and carry on being as independant as possible. We have many talented individuals in our home that bring so much life and character.